インフォメーション
Tokyo Crossover / Jazz Festival 2006 NISSAN MURANO presents
真の音楽ファンの為のビッグ・イベント、
TOKYO CROSSOVER/JAZZ FESTIVALが今年も開催決定!
世界が注目するCROSSOVERとCLUB JAZZの最重要アーティスト達が、日本に、集結する!!!
12/8 (Fri) ageHa 22:00 START Adv ¥4,000 with Flyer ¥4,000 Door ¥4,500
【 LIVE 】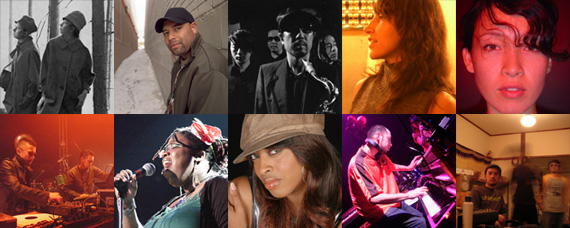 KOOP [SWEDEN] (CLUB JAZZ)
FRANK McCOMB [USA] (R&B)
SLEEP WALKER feat. BEMBE SEGUE [UK] AND YUKIMI NAGANO [SWEDEN] (CLUB JAZZ)
KYOTO JAZZ MASSIVE LIVE SET feat. VANESSA FREEMAN [UK] and TASITA D'MOUR [UK] (CROSSOVER)
MARK DE CLIVE-LOWE [UK] (CROSSOVER)
CRO-MAGNON (BAND SCHOOL)
and more...
※順不同
※出演者は都合により変更になる場合がございます。又、出演者の変更になった場合もチケットの払い戻しはありませんのでご了承ください。
【 DJ 】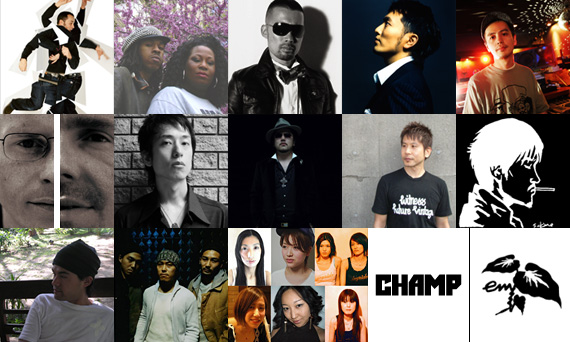 JÜRGEN VON KNOBLAUCH (JAZZANOVA/Sonar Kollektiv) [GERMANY] (CROSSOVER)
PIRAHNAHEAD feat.DIVINITI [USA] (DETROIT/SOUL)
SHUYA OKINO (KYOTO JAZZ MASSIVE) (CROSSOVER)
RYOTA NOZAKI (JAZZTRONIK) (CROSSOVER)
YUKIHIRO FUKUTOMI (The Crossing) (CROSSOVER)
KARMA [GERMANY] (FUTURE/DOWNTEMPO)
DJ KAWASAKI (HOUSE/CROSSOVER)
SHACHO (SOIL&"PIMP"SESSIONS) (CLUB JAZZ)
MITSURU OGAWA (DMR) (JAZZ)
TSUYOSHI SATO (BLACK EDITION) (CROSSOVER)
TOMOYUKI TAJIRI (note native) (CROSSOVER)
BREAKTHROUGH [DJ JIN (RHYMESTER), DSK INVISIBLE (JAZZY SPORT/PHYSICAL SOUND  SPORT), MASAYA FANTASISTA (JAZZY SPORT/PHYSICAL SOUND SPORT)] (HIPHOP)
JOYRIDE(AYAKO NAKAMOTO, YU HOSHINO,ERIKA KATAGIRI, YUKARI BB) (HOUSE)
CHAMP (YOSUKE TOMINAGA, OIBON) (FUNKY JAZZY MUSIC)
em (TAKERU OTOGURO and more)
and more...
※順不同
※出演者は都合により変更になる場合がございます。又、出演者の変更になった場合もチケットの払い戻しはありませんのでご了承ください。
【 INFORMATION 】
[

主

催]
Village Again Association / Extra Freedom
[

協

賛]
日産自動車株式会社
[

協

力]
Esquire Magazine Japan / InterFM / A&T INTERNATIONAL / The Room
[お問い合わせ]
ageHa 03-5534-2525 / Extra Freedom 03-3711-6451
www.tokyocrossoverjazzfestival.jp
【 前売り 】
お問い合わせ
キョードー東京
03 - 3498 - 9999
プレイガイド
キョードー東京
03 - 3498 - 9999
チケットぴあ
0570 - 02 - 9999 Pコード:245 - 035
ローソンチケット
0570 - 08 - 4003 Lコード:34894
イープラス
http://eee.eplus.co.jp/